ZenTyme Moments Shower Steamers Review
Owning a busy salon is wonderful. But after a long day or week, I need to pamper myself. How do I do that? With ZenTyme Moments Shower Steamers. 
Depending on my mood, I can choose aromatherapy scents that are relaxing or stimulating.
Sure, I could head to a spa (and I do). But sometimes, it's necessary to be in the comfort of my own home with a glass of wine, my choice of music, and my favorite at-home products.
One of my favorites ways to pamper myself is relaxing in a hot shower and letting all my thoughts and stresses wash away. I've found a fabulous way to turn my shower into a relaxing, incredible at-home spa experience with ZenTyme Moments Shower Steamers.
Breathe In, Breathe Out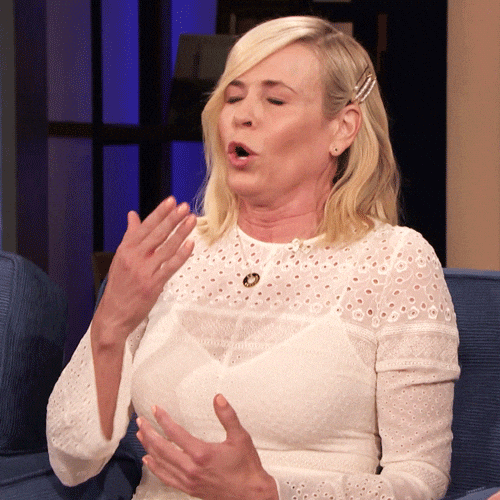 Did you know that various scents may increase your energy level or decrease stress? That's right! Aromatherapy, or essential oil therapy, stimulates your smell receptors, sending an instant message to your limbic system. The limbic system is part of the brain that controls your behavioral and emotional responses.
Essential oils come in just about every scent you can think of—floral, woodsy, herbal, and more. While not a traditional medicine, essential oils are safe to use as directed.
Making Sense Of Scents
These luxury shower steamers come in 6 enticing scents that add fragrance to your life:
Lavender

: A wildly popular aromatherapy scent said to help you relax and sleep more soundly. It may also ease a mild headache.

Rose

: This sweet vintage scent reduces stress and anxiety and promotes a sense of well-being. 

Jasmine:

This gentle scent has dual superpowers. It may increase alertness and energy levels or can be relaxing.

Mint:

This popular and invigorating herbal scent (whether spearmint or peppermint) may help with indigestion, congestion, and headaches.

Lemongrass:

Lemongrass has a stimulating citrusy scent and has antifungal and anti-inflammatory qualities, and may relieve a mild headache. 

Orange:

There's more to oranges than orange juice. This comforting scent is energizing and may help with anxiety and aid in pain relief. 
Choose Your Mood
Each disc in the ZenTyme Moments Shower Steamers set has its singular aromatherapy benefits, and they're quite pretty to look at, too! I love being able to choose a scent for my particular mood. 
When I need to relax after a long day at the salon, it's all about me. It's time to shut out the world and pamper myself. When I need to chill out, I reach for relaxing floral scents such as lavender, rose, or jasmine. When I shower before heading out with friends, or when my mood requires a refreshing pick-me-up, I reach for invigorating scents such as mint, lemongrass, or orange.
No matter what scent I choose, they instantly fill my shower with a heavenly blend of essential oils that I love.
Plop and Fizz
"How do I use them," you ask? Well, it couldn't be easier. Drop a disc, bespeckled with various natural ingredients like flower petals, into your shower and wait a few seconds. 
And don't worry. They're non-slip and safe for septic systems. And, the ZenTyme Moments Shower Steamers dissolve without leaving behind stains or unnatural residue like other shower steamers.
Once the water hits the shower steamer, the magic begins. The natural fragrances release and immediately began to delight my senses.
Recently, I was feeling a wee congested, so I popped a mint steamer into my shower and took some nice, long, deep breaths.
Voila! I went to bed, feeling cleared out and breathing more easily. Now, to be clear, I wasn't legitimately sick, just a little sniffly after a long day. So I'm not touting this as a cure for a cold or other maladies.
Oh, 2020…
This year, we all know that more than other years past has been rife with changes, inconveniences, salon closings, stress, and losses. As a salon owner, I know firsthand the priority and importance of keeping myself, my team members, and my clients safe and healthy. 
For me, it's a time to seek out the simple pleasures in life. I love excellent beauty products ranging from skin, body, and hair care to bath salts and aromatherapy.
I've truly enjoyed the ease of these shower steamers. It's such a delightful and fast way to create a healing moment in time.
Winter is a notorious time for chills, congestion, and colds. So, the Vapo Shower Self Care Package would be a perfect gift during the colder months.
The Spa Selfcare gift fits year-round events such as birthdays, Mother's Day, Valentine's Day, etc.
And I don't even have to worry about wrapping them! These sets come in convenient gift-ready packaging. So, even if you're ordering for yourself, it's like a gift to yourself. Sweet!
If you'd like some other ideas, here's The Best Gift Guide for Beauty Lovers on Your List.
Ciao For Now
I hope you've enjoyed reading about ZenTyme Moments Shower Steamers. See you next time!