Tons of people want to know how to whiten their teeth.
Because one of the first things that people notice is someone's smile, having a bright, white smile can give you more self-confidence and can make you appear younger than you are. 
Unfortunately, all that daily coffee and wine nights can cause wear and tear on your gorgeous white smile. These staining beverages can cause the enamel to break down and begin to stain the top layer of your teeth. 
Thankfully, we have easy access to a wide selection of over the counter teeth whitening products that can restore your beauties to their former glory.
How to whiten your teeth at home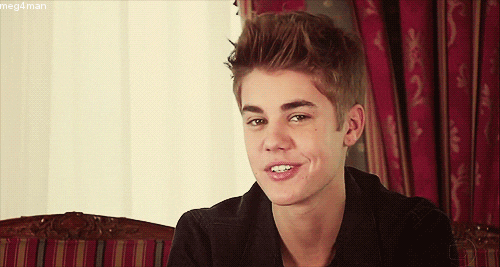 There are a couple of different options that you can choose when you are going to approach whitening your teeth at home. 
The main three options are whitening toothpaste, whitening strips and trays, and whitening devices that use light. 
Whitening toothpaste: whitening toothpaste contain hydrogen peroxide or carbamide peroxide that helps lighten the tooth color from deep within. According to

WebMD

, "Whitening toothpaste can lighten the tooth's color by about one shade." Whitening happens because toothpaste contains mild abrasives and helps to remove any surface stains, while the hydrogen peroxide lightens from within.

Whitening strips and trays: A hydrogen peroxide gel is applied directly to the teeth with a small brush, and the tray will be placed over the teeth to hold the gel in place. Whitening strips are thin invisible strips that clear hydrogen-based teeth whitening gel is applied to and then placed directly onto the teeth. It is essential to read all the packaging directions carefully and follow the instructions every time.
Whitening light devices: For whitening light devices, the hydrogen peroxide-based gel is applied directly to the surface of the teeth. Then a blue LED light is held over the top of them to increase penetration of the whitening agent, therefore, accelerating visible changes of shade. 
Now here are some incredible whitening products that I have come across:
To use Beaueli activated charcoal powder

, all you have to do is dip a slightly wet toothbrush into the powder to make a paste. Brush in small gentle circles for 2-3 minutes, then brush your teeth with regular toothpaste to get rid of any of the black residues, and lastly, thoroughly rinse your mouth with water. 
It is so simple and straight forward. You'll start to notice results from using it twice daily after about two days. If you don't plan on giving up coffee or red wine, whiten with this toothpaste instead!
What I love about this product is that there are no harsh chemicals or any artificial coloring. Just 100% activated charcoal powder. 
To use the whitening strips, you peel the strip from the backing and line the strip up with the top of your teeth but ensure that it is not overlapping onto your gum. 
Then bend the leftover piece underneath the teeth. Repeat the process with the bottom teeth, and let it sit for 30 minutes, and afterward, dispose of the strip. 
The Crest White strips

work! I was blown away by the results. Why not apply them and then catch up on some of the newest seasons on Netflix and Disney Plus. (Baby Yoda is just too cute, amirite?) 
Their whitening power is reliable, but I would use it with caution if you are someone who has a history of teeth sensitivity. 
To use the VieBeauti Teeth whitening pen, all you have to do is brush and floss your teeth, as usual, then blot your teeth dry with a tissue. 
Twist the bottom of the pen clockwise until a small amount of the gel flows onto the brush. 
Smile wider than usual to keep your lips away from your teeth. (It's alright, we all look hilarious while making this face). Brush the gel in an even, thin layer on each tooth, ensuring to avoid your gums. 
Relax your lips after 30 seconds and then avoid eating or drinking for 30 minutes after each treatment. 
VieBeauti is such a gentle daily product used until your desired shade is reached. With continuous use, teeth can become 4-8 shades whiter. I am obsessed with the simplicity of this product. 
It is gentle on teeth, and you can carry it with you in your purse. You can pop it out and use it during the day when you have a little bit of free time. It quickly travels and causes low to no sensitivity. I love that I could also get each crevice in my teeth.
Girl, if you are looking for a product that is simple, straight forward, and provides visible results, VieBeauti

is for you! 
To use the iSmile teeth whitening system

first, you remove the cap from the whitening gel syringe and fill the inner front surface of the mouth tray on the top and bottom. 
The iSmile dish will not require too much, just enough to ensure that gel is going to cover your teeth. Then, insert the light with tray into your mouth and over your teeth. Ensure to press the tray against your front teeth firmly.  
Once you have inserted the tray, press the power button to turn on the LED light and leave the tray in your mouth for 10 minutes (the light will turn off automatically when the time is up). Once you have finished, rinse your mouth with warm water. 
The iSmile promises to whiten your teeth up to 8 shades in 7 days! I couldn't believe it. All you have to do is pop these blue lights and then bam! Lighter teeth? 
You'll be absolutely shook. 
Once the ten minutes were up, and I took the tray out of my mouth, I thought I was going crazy. 
The results are almost immediate! I love how simple it is to use and how it takes 1/3rd of the time that the Crest whitening strips do.  
Here's to hoping you've learned how to whiten your teeth with all of these fantastic product recommendations. 
Once your teeth are as white as can be, check out these liquid lipsticks

that will make your new smile stand out even more!
Whether you choose to use the strips, toothpaste, or blue light device, I know these products will give you the smile of your dreams.