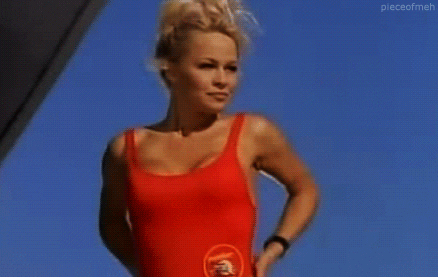 A hair waver tool is a great way to get that 'I just popped up out of the ocean after surfing all afternoon' look. 
If you're dying to have mermaid waves, but your hair type is more 'I got caught in a rainstorm,' read on! 
Follow the links in this post to purchase your own Nano Ceramic Deep Waver

. 
Why I Love It
The Nano-Ceramic Deep Waver

is an excellent styling tool for any hair type. Here are a few things that make it exceptional: 
It's fast! When I'm managing several things at once, pushing the on button ahead of time isn't always a priority. With this hair waver tool, I can turn it on, and it's ready to go in less than a minute. 

It's hot! The top temp on this unit is 430 degrees, but you can dial it down if you choose. The far-infrared heat is excellent for taming frizzies. 

It's versatile. The variable heat settings let me adjust for whatever hair type that I'm working with–thick or thin. 

Ceramic technology delivers heat and provides a smooth glide through my clients' hair. I don't have to apologize for snagging or breakage with this baby!

The eight-foot-long cord means you'll never have to play twister to get your styling tool all the way around your head. 

It comes with a one-year warranty. I love it when a company stands behind their products, so this speaks to me.
This hair waver tool is fabulous for sculpting deep, smooth waves. Think beach hair, only with lots of control. 
How To Wave Your Hair
Deep waving your hair isn't hard. Follow my steps to get a fabulous 'do:
Turn on your hair waver tool. It only needs thirty seconds to heat up.

It's best to start with dry hair. If you have damp hair, take the time to get it thoroughly dry, or you'll be listening to it sizzle. 

Protect your hair! Use a

thermal protectant

to coat your hair and protect it from styling heat. 

Apply your favorite curl enhancer. Massage it in and let it sit for a minute or two to dry. 

Divide your hair into four sections: Pull the top half up as you would with a half-ponytail and secure it with a clip. Separate the remaining hair into two sections and clip up one. We'll start with the loose section of hair.

Working on the part that you didn't clip up, divide out a one-inch section of hair. With the hot part of the barrel on the bottom, clamp the section, starting close to your scalp. Hold for 4-5 seconds. 

If you have long hair, you'll need to repeat clamping until you reach the end of your hair. Position the heat waver tool so that the last wave from the previous clamp fits the first wave of the next clamp. Maintaining the pattern will keep the hair looking uniform.

Work your way through the section of hair, then repeat with the other side. 

When you've finished both sides, start on the top of your head. Let the styled hair hang free – if you put it in a ponytail, you'll put a dent in your wave pattern.
Once you've gotten all your waves in, you can tweak your look by running your fingers through your hair or tousling it with a texture spray once it's completely cooled. 
You can also leave those waves pin-perfect for a glamorous, retro 'do!
Fix your style in place with your favorite hairspray. 
Using a Hair Waver Tool On Short Hair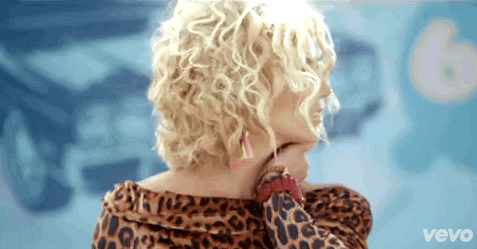 Okay, first, I need to say: Don't use this waver tool on short bangs. It will probably look a little weird.
But as long as you have enough length to make one S-shaped wave, you can get a charming style using this waver tool on shorter hair. 
We're going to start out the same as we would with longer hair. Follow the long hair instructions through number 5.
For the lower sections on your hair, hold the waver tool horizontal to the ground while you clamp each lock of hair. 
Once you get to the top of your head, hold the waver vertically. 
The result will have more body and a pattern that starts closer to your scalp. 
Finish by adding a little salt spray and giving your hair a gentle tousle with your head upside down.
Set your look in place with a spritz of hairspray.
You Should Try It For Yourself
My mom always said you shouldn't be afraid to paint your room a bold color, because you can easily fix it with more paint if you don't like it. 
The same is true when it comes to styling your hair. 
Be bold! Don't be afraid to try something new. If you don't like the result, wash your hair and start again.
But you'll love the results you get from the Nano-Ceramic Deep Waver

. 
Click on the links to get your own nano-ceramic deep waver tool. Give yourself some beachy waves, and enjoy the attention you'll get while you inspire memories of a summer afternoon at the beach.