It's a 10! Miracle Leave-in Plus Keratin Review: Worth the Hype?
These days it's all about the protein. Shakes, diets, supplements, and even my hair are all currently benefiting from protein these days. Specifically, It's a 10 Miracle Leave-in Conditioner Plus Keratin! 
This leave-in conditioner not only smells fantastic but has left my hair way more manageable and shiny, which I love.
Keratin is a powerful protein that is great for all hair types. Whether you have a beautiful curly mane or pin-straight tresses, it's for you.
This protective protein is found inside our bodies, making it something that our hair recognizes and is excellent to use.
Keratin isn't new to the hair scene; for years, it has been utilized in salons – at salon prices – to treat hair. More on that in a minute. If you are curious to see just how great this conditioner is, there are links throughout this article to check it out or purchase it for yourself. 
What Makes Keratin So Great?
Keratin is a protective protein found in our hair, internal organs, and other places. It does a great job of protecting hair and making it less frizzy and helps to add shine. 
Keratin works by smoothing out the cells that make up your hair, making it silky and easier to work with. 
With regular use of keratin on hair you can expect:
Improved strength and elasticity

Straighter and smoother texture

Added moisture

Stunning shine

Increased protection from potentially harmful UV rays
I will gladly use a product that contains a protein my body creates anytime. Especially if it can help to tame my crazy locks, or in this case, help to protect and maintain my hair on a cellular level. 
A Quality Staple
In salons, a keratin treatment can cost at least $250.00 or more. This cost doesn't include a tip either. (And you know you have to take care of your stylist.)  
When done in a salon, keratin treatments are especially known for making and keeping the hair pin-straight.
Don't get me wrong, this is a fantastic treatment, but such a cost makes it not realistic for most. 
A salon treatment will also cost you time. Depending on how much hair you have or the type of hair you have, the process can take two to four hours. 
The results of a salon keratin treatment will last for roughly a month.
You will get to know your stylist very well after spending such a long time together, but still.
It's a 10! Miracle Leave-in Plus Keratin is not equal to a salon treatment; however, it is a great weekly option for silky locks. It's a product I can use in my home without the hefty bill or having to take most of the day off. 
I feel comfortable saying that this product works on all hair types. And I'm not the only one with those warm fuzzy feelings about It's a 10! Allure has named It's a 10 Leave-In Conditioner with Keratin as one of the 18 best leave-in conditioners! 

An endorsement from such an established magazine is not easily won, so I know it must be good. 
The added boost of Keratin makes this leave-in conditioner a staple in my routine. You can't have too much of a good thing, am I right?
Let's be real, people; our hair takes a daily hit between heat styling, products, and pollution. Putting in a leave-in conditioner, especially one with Keratin, on damaged hair helps us to keep our hair healthy and beautiful.
Leave-in conditioners are great for your hair because it replaces the oils and moisture stripped away by shampooing and styling.
Once made a habit, the Miracle Leave-in conditioner will leave you with hair that is silky, manageable, and beautiful. 
Grab your favorite hairbrush

and use it to give yourself hair that is glossy, soft, and smells fantastic. After using this leave-in conditioner, you will want to style and touch your hair as much as possible. 
These feelings are coming from someone who works daily with hair. Being candid, it also comes from someone whose hair needs some love and protection from time to time.
I realize that this is a lot of info, but education is crucial for great self-care routines. 
If you don't know how to use products or work best, you may not be getting good results. You could also be losing money on a product that will not serve you well.
Nobody wants that.  
Cannot Say Enough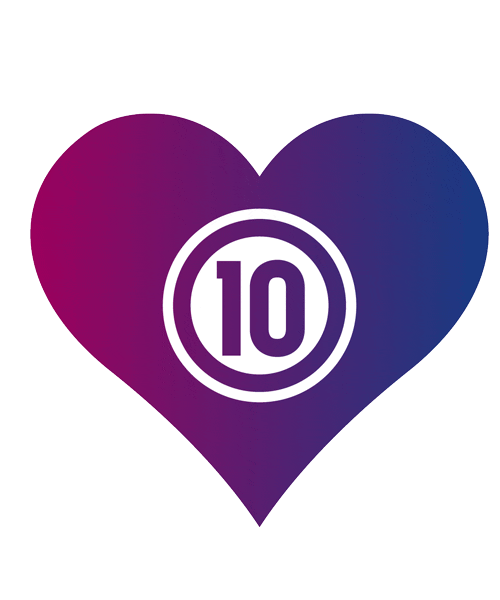 Not only is the It's a 10 Miracle Leave-In Plus Keratin great for your hair, but it is also very easy to use. 
Towel dry your hair after washing and spray the product into the ends of your hair, avoiding the roots. Then, brush it through with a brush or comb to evenly distribute the product. Finally, you can style those beautiful tresses as you usually would. 
This product has the same process for all hair types, making this leave-in conditioner even better! Who doesn't love a product that can go the distance no matter who is using it?
Clearly, It's a 10! really does care about giving each of their customers a product that will benefit them. The product delivers consistency, quality, and again a great smelling product. 
I cannot be the only one who appreciates having great smelling hair. 
I can go on and on about this appropriately named product, but the actual test is you trying it for yourself. This leave-in conditioner is easy to get and use.  
For once, the rating I would give this product is right there in the name. It's a 10! Leave-in Conditioner with Keratin is sincerely a 10. 
Team True Beauty is excited about showcasing great products like this one and teaching you all about its benefits and how it works. 
Showing people how to get the most of your beauty or self-care routines is a top priority for Team True Beauty. Visit our site to get more tips and level up your beauty game.  
Whether it is makeup, hair, or even dressing up, we have your back. Try the It's a 10! Miracle Leave-in Plus Keratin and tell us how it went by leaving a comment! 
We can't wait to hear how it went for you.