A concealer is a crucial tool in my makeup arsenal. I stumbled upon Instant Age Rewind Eraser Concealer

in the search for a weapon against the bags under my eyes. 
Maybelline makes this creamy formula, and girl, have they nailed it!  
As a veteran of the beauty industry, I have seen and tried many makeup products that promise don't deliver. This concealer is just not one of those. 
If I've piqued your interest, click one of the links throughout this blog to give it a whirl. You should also give our other blogs a gander for great tips and some fun.
Like Butter
This concealer pulls double duty. It covers my sometimes awful undereye bags and helps downplay my smile lines. These lines often occur in our thirties and will continue to darken and deepen as we get older. 
Don't get me wrong, smile lines and crow's feet are signs that I have matured and experienced a lot of joy. They're also not my favorite feature, and I choose to cover them to feel fresh and youthful. 
This creamy concoction doesn't stop at dark circles and fine lines. The Instant Age Rewind Eraser Concealer

also helps with blotchiness, old acne spots, and anything else you can throw at it. 
I know that not everyone loves learning about product formulas as much as I do, but this is brag-worthy. Maybelline has used goji berry and Haloxyl in this concealer formula. 
Both of these ingredients have been used in so many anti-aging products and treatments. 
Haloxyl is a great ingredient that is popular right now for its ability to aid with: 
Brightening the skin     

Reducing fine lines and wrinkles 

Blotchiness
These benefits all come from how Haloyxl is an effective blood circulation booster. 
Facials and those fancy stone rollers are popular for anti-aging because they boost blood circulation. So, it's a no brainer you'd want Haloxyl as an anti-aging ingredient in this dark circle treatment concealer. 
Goji berry goes above and beyond with its applications in the health and beauty worlds. 
When ingested, goji berries may have some significant health benefits:
May boost liver, kidney, and lung health 

Is labeled as a superfood 

Used in several supplements and superfood blends 
And, on the skin, it is often used for anti-aging treatments.
A superfood, indeed. 
I was also excited by the feel of the makeup. The concealer goes on smoothly and is very creamy. 
This formula is a plus because I don't feel like I'm caking heavy makeup on my under-eye area. There is nothing worse than feeling like you're wearing a mask all day. 
This concealer gives me that radiant "I got good sleep" look with a light concealer. Who doesn't like that?
Real-World Application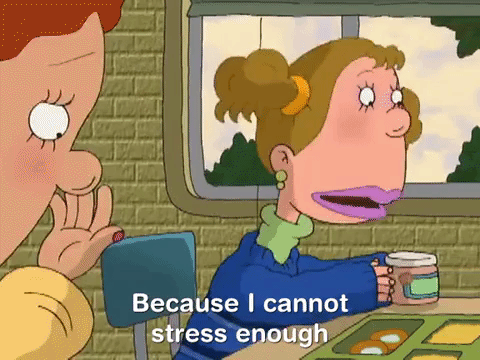 Instant Age Eraser Concealer is fun to use due to its micro-corrector applicator. The sponge-tip helps me to get the amount I need and put it on with precision. 
The makeup goes where I want it, which is always satisfying. 
I also don't have to get my face dirty by blending with my fingers. Although I am well versed professionally in makeup application, I am not immune to bad habits like touching my face. 
I know that I am not the only one that struggles with face touching. Livescience has written

about why we as humans struggle with, and methods to help do it less. 
I am not even tempted to because the sponge is right there, ready to go to work for me. 
But, if you love to apply your makeup with your fingers, make sure you simply wash your hands

first.
The Instant Age Rewind Eraser Concealer

works great for those of you who love highlighting and contouring, too.
Or, magic as some people call it. Bronzer and concealers are used to create the illusion of shadows and curves in the face.
You can highlight the face by placing a lighter shade of concealer on the high-points of your face. This would be places like the brow bones and bridge of the nose.
Contouring is when you place a darker-than-your-skin shade in places that naturally have a shadow—the hollows of your cheeks, for example. 
Highlighting and contouring is a way to manipulate or enhance your natural facial features.
This concealer is excellent for that because a little goes a long way without settling into any fine lines that may be present. 
If contouring isn't your thing, concealer is also used in "baking." Baking is an older technique recently made popular again. 
You can read all about this fun way to keep your makeup where you want it in this fun blog from us at Team True Beauty. 
Maybelline's great concealer is terrific for both techniques. It allows you to practice either without worrying about those fine lines or under eyes ruining it. 
Maybelline is an icon in the beauty industry. You know you can trust a company that we have all grown up with that steadily puts out great beauty products. 
Best Face Forward
A goal that I have always had for this blog is to empower women by showing them products that work. Products that make them smile when they wear them and feel fierce in their beauty. 
Maybelline's Instant Age Rewind Eraser Concealer

is one of those products. 
I do not promise a fountain of youth. You will not suddenly look fifteen years younger from using this. 
You will, however, look radiant and refreshed. You may even feel more confident knowing that those crow's feet you're not yet ready to show are safely under wraps.
Let us know if you try this fantastic concealer and what your experience is. Did you love it as much as I do?
Be sure to take a look at our fun blogs for more products and tips.