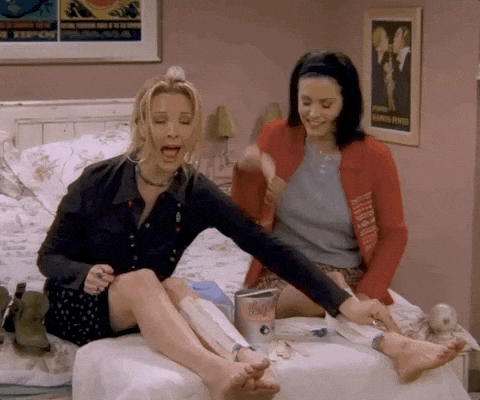 Waxing has been an art form that I have been mastering for years. I have learned many different techniques using them both at the salon and home. The best tool I've come across recently is the Gigi Mini Pro Waxing Kit

. 
Before gaining the education I have in hair maintenance; I was a woman trying to hone her beauty routine. At that time, I must admit that waxing and hair removal was not always fun. 
Waxing is and was quite expensive, and I didn't have control of what products my waxer was using. If I'm honest, the person doing it could be pretty rough. This lead to me getting irritation more often than not. It was quite hairy if you will. 
Bad puns aside, hair removal does not have to be painful or expensive. The Gigi Mini Pro Kit is the ideal product for use at home to remove unwanted hair gently. I am in love with mine and think that it changes the game. 
Purchase this product by using the links throughout this blog post. 
You can wax whenever and wherever you would like, placing your beauty routine in your own hands. You can wax in the comfort of your own home and whenever you feel like it.  
I love this kit because it equips me with everything I need to feel confident doing my waxing, whether I'm touching up my brows or bikini area.
So What's In the Gigi Mini Pro Waxing Kit?
One of my favorite features of this kit is the adjustable warmer. I cannot tell you how many times I have burnt myself on other burners. It's a great safety feature that I genuinely appreciate.
Gigi has also been kind enough to include 50 wax strips! There are 25 small and 25 large natural muslin strips to use. 
It doesn't stop there!
You will also receive several small and large spatulas to wax with ease wherever you need to. 
Pre-waxing and post-waxing care products come with the Gigi Mini Pro Waxing Kit

. You can find both a cleanser and cooling cream inside the waxing kit to keep your skin happy before and after. 
There are other waxing goodies included in the kit, but I will not spoil it for you. I can just tell you that you will fall in love with it as much as I have. 
Soft Wax vs. Hard Wax 
When it comes to waxing, you may be curious about the differences between soft wax vs. hard wax.
Soft wax is what traditionally comes to mind when thinking about waxing. It is a honey consistency that you use with a spatula in the direction of hair growth. 
In some circumstances, you can use it at room temperature, instead of from a warmer. 
Soft wax is always used with a strip and will not harden after application.
On the other hand, hard wax is spread onto unwanted hair and then peeled off once it hardens. It is also crucial to keep the skin taut while using this method. Ever been to a European Wax Center? They use hard wax.
Either method will give you a smooth finish after mainly if a cooling cream is applied just after hair removal. Hard or soft wax will both also work in nearly all body waxing situations–it just depends what you prefer.
Whichever type of wax you use, hair growth can be slowed for weeks, and that's the goal. 
On a personal level, though, I am in love with the fact that the Gigi Mini Pro Waxing Kit comes with 14 ounces of Honee Creme Wax. It's a soft wax and is very easy to use. 
But, if hard wax is more your speed, Gigi also has a couple of options.
Hydration is Key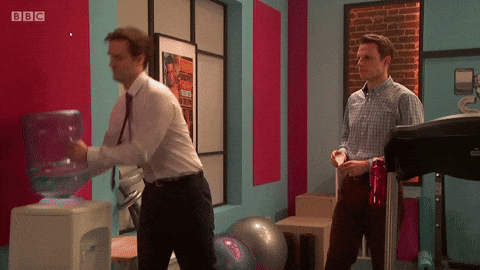 Let me get this out of the way: you cannot have good waxing without healthy and hydrated skin.
Keeping my skin moisturized and healthy is something that I battle with, even with being in the professional beauty space. The struggle is real, am I right?
Team True Beauty published a guide to the very best moisturizers to help you find the best one. Please read it, and have happy skin before, during, and after waxing. 
I'm Not the Only Fan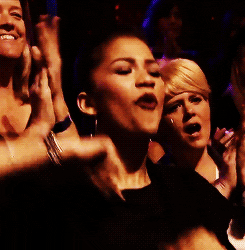 I purchased my Gigi Mini Waxing Kit

through Sally's Beauty Supply online. And, I am not a person who buys things without researching first. 
I'm going to take a second to share some of these reviews because they say it all. 
Amberd53 (4 stars)
"This kit is great for someone who wants to do some waxing at home! I'm a professional waxer, and this warmer is one of the best I have used. It is my go-to warmer at home and in the spa!…"
Shell312 (5 stars) 
"…This kit is awesome…It didn't burn my skin, and my eyebrows looked amazing."
Lyssak32 (4 stars)
"Love it, works great. Heats up fast, the kit comes with everything you need."
Delaware7 (5 stars)
"…stays warm all day…removes hair effortlessly…clean up is easy."
Being a hairstylist for years, I can say with confidence that I have seen it all. I've waxed, colored, and cut hair, and this kit is one of my favorite products. From its easy clean up to the aftercare included, this kit has it all. 
My excitement isn't even necessary, considering that the reviews and quality of the product stand alone.
If you are looking for a waxing kit that gives you quality tools, user friendly and saves you money to boot. Get your own Gigi Mini Waxing Kit

!