We all love a good skincare routine. But what if I told you that your regimen might be missing something? It might just be missing a facial steamer

.
If you've ever had a facial appointment, you know they're the freakin best. It feels so good to be pampered and have someone else deal with all of your skin concerns.
One step that stands out for me at all of my appointments with my esthetician is when she uses the facial steamer.
When using steam on your skin, you can immediately feel it working at opening up all of your pores. I love that feeling.
Doing a little research, I found out that these handy little gadgets aren't for the professionals only–you can snag one for home use too!
I found one by KINGA, and I can't wait to share it with you.
Why use a facial steamer?
While a facial steamer may seem like a bougie accessory, there are actual benefits to integrating one into your at-home skincare routine. Here are a few reasons to consider getting a facial steamer to use at home.
It can make your products more effective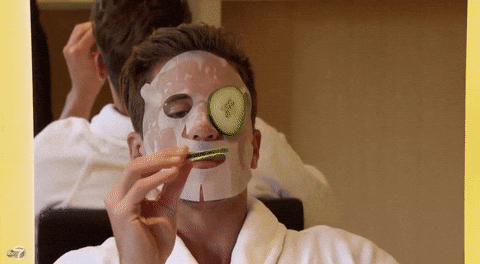 Yes, it's true. Using a steamer on your face can make your skincare products work better!
Warm steam helps open up your pores, making your skin more receptive to all those products you're applying. It benefits all of your favorite products, like these sheet masks

, penetrate more deeply into the skin.
You can work smarter, not harder with a personal facial steamer.
It can help unclog your pores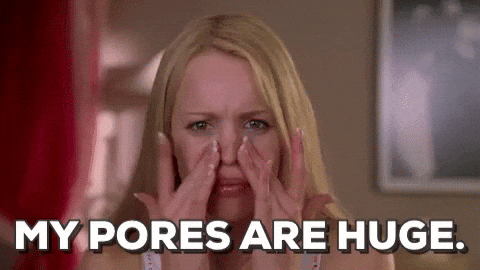 Using warm steam on your face after removing all of your makeup and cleansing can help push all that unwanted gunk in your pores to the surface.
You can choose to use the steamer before or after the toning step: it's up to you.
After a few uses, you might notice smaller-looking pores and fewer pimples. Be careful not to over steam your skin, though. 
Steaming more than twice a week may cause irritation and dry patches, making your skin worse–not better.
For a skincare double whammy, use an exfoliating brush like the Clarisonic Mia

. This brush is a great way to help remove icky pore-clogging impurities.
It can hydrate dry skin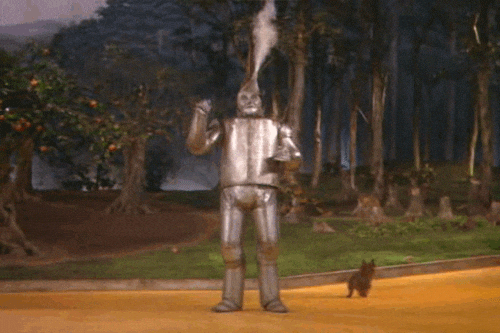 Dry skin sucks. It can make applying your foundation and other makeup annoying. And sometimes, dry skin can itch or even hurt.
Help alleviate your dry skin by using your steamer and then sealing it in with an ultra-hydrating moisturizer or sleeping mask. 
You'll wake up in the morning feeling refreshed with plump and beautifully hydrated skin. 
The KINGA Facial Steamer
While looking into purchasing a facial steamer of my own, I came across one by the brand KINGA. This beauty gadget is perfect for personal use.
This miniature steamer

can hold enough water to support steaming of about 8-10 minutes. This time is the perfect amount, so you don't have to worry about over-steaming your skin.
This baby also produces its full power steam in just 30 seconds! There's no need to wait around for your skincare buddy to heat up. 
You can get straight to steamin'.
It's best to use purified water in this machine, just like you would in a humidifier. 
You can add a few drops of essential oils to your steamer to have mood-enhancing effects. I like lavender since I use mine at nighttime. For an energizing effect, try a citrus oil, like grapefruit or orange.
Be sure to keep your eyes closed for the whole duration of your skin steam, but especially so if you choose to use essential oils. Keeping your lids closed will prevent dry eye and irritation.
You can use this time for meditation or reflection. Or, you can use this time to listen to a true-crime podcast, like me. 
Because this face steamer reaches a temperature of about 104℉, it's essential to keep your face a safe distance away from the nozzle–about 5 inches.
Before your first use, add a full tank of purified water with some lemon juice and let it go through a whole steam cycle. Doing this will get rid of any lingering plastic smells that would ruin the relaxing vibe during your steam.
Not only does this skincare gadget work, but it's pretty adorable. I love the pink nozzle. I think it looks so cute on my bathroom vanity next to my beauty fridge

.
After each use, I make sure to remove the water tank and let it air dry overnight to prevent any unwanted mold or gunk from growing and taking over.
Cleanse, steam, repeat
Treat yourself and your skin to the ultimate relaxation tool: The Kinga Facial Steamer

.
Show your skin some love, and it will love you back!
Give yourself the glow you deserve and show your skin some major TLC by using your steamer once or twice a week.