As a hairstylist, there are very few do-it-yourself hair colors that I feel like I can stand behind. Luckily, I've found Color&Co to review just for you!
Color&Co

is a customizable and personalized at-home color service created by L'Oreal that I feel like I can support. 
I do a lot of product reviews on Team True Beauty, and I am so excited to share a Color&Co review for you, too.
To learn more about what Color&Co by L'Oreal has to offer, keep reading!
Why you deserve a personalized hair color experience
So what makes Color&Co different from boxed hair dyes you see at the grocery store?
Unlike experiences you have at salons, boxed hair dyes are very much a "one-size-fits-all" type deal. You can expect to find the same colorants and developers in every single box.
The shade "mocha brown fizz" is the same in every single box that says "mocha brown fizz."
When you visit a hairdresser, they talk to you about your hair history, hair type, damage level, and more. Hairstylists learn about what makes you and your hair unique. This experience is something that box dyes can not give you.
Color&Co decided to combine the lower cost and comfort of doing your hair color yourself at home, without sacrificing the customized experience you get from visiting a hair professional at a salon.
It's a vibe
First impressions are everything, right?
I love Color&Co's whole aesthetic. Their vibe is minimalistic and clean.
It's like opening a package from Color&Co just brings you joy? Ya know?
We tend to buy things that look appealing to us, and Color&Co has got the style down.
Plus, if you snap a pic of your Color&Co package and share it on your Instagram feed, it'll look so good there too. Don't forget to give Color&Co by L'Oreal a tag so your friends can find this holy grail. 
How do I choose a hair color?
The first thing that caught my attention about Color&Co was the amount of personalization, especially for an at-home hair color.
You can start your hair journey by taking a simple 5 part quiz

to determine what kind of color you should be using. 
Throughout this quiz, you answer some easy questions about:
Your personal hair goals like what color you are looking to achieve

Your hair history including past chemical treatments like henna, relaxer, hair color or perms

Your natural curl pattern (or lack thereof)

The level of damage to your hair

Your hair texture and length

Your natural hair color including how much gray you have as well as the tone

Whether you want demi-permanent or long-last permanent color results

How often you would like to go between coloring your hair in week increments
After you complete the Color&Co quiz

(it should take less than ten minutes!), there is a prompt to create an account and see your ultimate personalized shade of hair color.
Creating the account is the best part! I was so excited to see my recommended hair color. 
This quiz allows Color&Co to analyze your specific hair and create a base shade. From there, the depth and tone are adjusted to make a unique and one of a kind hair color that is just for you. 
Color&Co truly takes account of your quiz answers. For example, if you have particularly long or thick hair and you make a note of that on your quiz, Color&Co will make sure you get the right amount of color and developer especially needed for your hair.
No more is having to buy three of the same box dyes at the store for just one single application. Color&Co will make sure you have enough hair dye and cream developer to achieve the at-home dye job of your dreams.
This online hair quiz is where tech and beauty combine to create an unbelievably unique product that is Color&Co. Beauty from the comfort of my couch? Count me in! 
Ask a professional
I wanted to mention in my Color&Co review that you can have a completely virtual live-video consultation with a professional and vetted colorist to help choose a hair dye that works the best for you.
If you find the quiz too bothersome or have a hard time answering the questions, you can get help from a professional Color&Co colorist during a free video consultation.
These color experts have experience ranging from seven to over thirty years in the salon business. Let's just say, they know what they're talking about and are experienced enough to give quality hair advice online.
Like with the quiz, they'll determine your hair history, color, type, and other factors that affect what hair color you should be using in your home.
And, because these color professionals can see your hair, they can get a better idea of what exactly best suits you.
It's so simple and easy! The quiz, video chat, and color consultation help take the guessing out of choosing the perfect new hair color. Gone are the days of standing in the grocery aisle overwhelmed by all the box colors. 
A colorist video consultation is entirely free, and there is no commitment to purchase products after either. Color&Co colorists want to help you get the results you're looking for when it comes to your dye job!
What's more, once you've determined your perfect hair color, there is even a virtual try-on feature to get a preview of your new look.
If for any reason you are not completely satisfied and love your results with the hair dye you purchase from the Color&Co website, they have an incredible 100% refund policy.
There is low risk and high reward when you are purchasing hair dye from Color&Co.
Everything you get with Color&Co
Once you decide which shade of hair color is right for you from the Color Quiz or video consultation with a L'Oreal colorist, you can get your color delivered!
You can select a one-time option to give it a try, or you can subscribe to recurring shipments and save some money.
You can schedule recurring shipments; that way, you can refresh your color and touch-up your roots whenever it works best for you. Go ahead and binge that show, your hair color is on its way!
With Color&Co, you get a lot more than just a basic hair dye.
In every shipment from Color&Co, you receive multiple products:
Your customized hair color created explicitly for you after taking the Color Quiz or having a video chat with a color consultant

Personalized instructions with your name on them that take the guesswork out of the application and process. These instructions are important because the processing time for every customer is unique, just like you!

Cream developer to activate your new hair color that is the perfect strength for the look you want to achieve

Stain Block to help prevent unwanted and messy staining from your hair color on your forehead

Stain Eraser to remove color stains on areas you may have missed with the Stain Block

Infuse Replenishing Conditioner to restore moisture and boost your new hair color

Two pairs of gloves to protect your skin while applying your color

A bonus: in your first Color & Co box shipment, you get a Reusable Colorbrush to use to apply your colorant. Make sure you save this brush for all your future hair color touch-ups!
All of the products that you need to get incredible hair color are included in your Color & Co box every month, so you don't have to worry about keeping things like gloves and cream developer on hand. 
Color&Co is a one-stop-shop for getting your perfect dye job.
What are my color options?
Color&Co has many shade options that you can choose. It's so hard to pick only one! There's a shade for everyone!
On their website, you can choose between various shades of:
Blonde

Brunette

Black

Red

Violet

Copper
You can also select a pastel or vivid shade if you have already bleached or highlighted hair. If you're looking for one of these more adventurous shades, you must be "prescribed" one by a Color&Co consultant during a complimentary video consultation. 
If you have previously bleached hair and are ready for an adventurous dye job, color consultants will be happy to video chat with you and "prescribe" you a new fun shade if they think your hair is well-suited to the results you want.
But wait, there's more.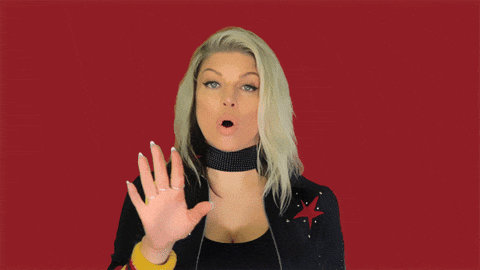 Not only does Color&Co offer their personalized hair dye. If you visit the Color & Co shop

, you can check out their various hair care products that will pair with your new hair color perfectly. 
Their shampoo and conditioners, perfectly designed to help prevent your hair color from fading for longer than traditional shampoos and conditioners.
Color&Co by L'Oréal Respect Shampoo
This shampoo is sulfate and paraben-free and removes daily buildup on your hair without removing your hairs' natural oils that your lovely locks need to stay healthy and shiny.
And, of course, this shampoo is color friendly and helps protect your Color & Co personalized shade for up to four weeks.
Color&Co by L'Oréal Flow Conditioner
This conditioner is a lightweight conditioner perfectly formulated for daily use. It is free of parabens and crafted with coconut water and other conditioning ingredients.
Your hair will feel nourished and will be easy to detangle after every use! 
Color&Co by L'Oréal Infuse Conditioner
This conditioner, designed to repair damage and make your hair more manageable and smooth.
You can find protein and other nourishing ingredients in the formula that make this conditioner so good.
Combine these incredible products with your personalized color, and you'll find that your hair color lasts longer than you're used to and ever before. 
A Color&Co Review
Color&Co

is a unique concept that helps deliver your dream hair color straight to you in the comfort of your own home.
Color&Co creates a salon-quality, uniquely customized hair color.
These hair colors,  made with a unique L'Oreal formula, consist of professional-quality pigments, nourishing conditioners, and shine-boosting ingredients. Color&Co formulas are free of Parabens, PPD as well as resorcinol.
Color&Co is more than just a box hair dye from the drugstore. 
This company drives to give you the convenience and price of doing your hair at home, but with the expertise of professionals to help guide you through the process.
As a hairstylist, I would never usually recommend at-home hair color. However, Color&Co's attention to detail, customization options, and quality ingredients make me feel more than comfortable giving them a glowing recommendation.
If you want a stunning new hair color and can't make it to the salon, look no further than Color&Co

by L'Oreal!