We often hear claims about supposed "wonder" products that can help or work on anything. I'm always skeptical. In this Cliganic USDA Organic Jojoba Oil review

, I'll tell you; it's all it claims. 
Personally, my skin and hair have changed throughout the years. I only needed some powder in my youth, like this one

, and some mascara to feel my best. 
Now, it's like I have to fill up my cart at the beauty counter nearly as much as I do when I buy groceries. 
No more. I have found a golden elixir, a liquid halo if you will. 
According to Healthline

, Jojoba Oil comes from a hardy, perennial plant that grows in North America. The nut of the Jojoba plant gives us this glorious oil.
It's beneficial as a moisturizer for faces, nails and cuticles, and hair (including facial hair!) It shines as a makeup remover, massage oil, and it's a great carrier for those Essential Oils you're hoarding. 
Hair Moisturizer
I know it's counterintuitive. Just hear me out.
Jojoba Oil is not greasy. That makes it ideal for hair! 
Massage it onto the scalp to help with dryness, which is frequently mistaken for dandruff. The oil is molecularly similar to what our body produces, preventing it from caking up like bacon grease.
The same applies to beards and mustaches. Apply with your hands and brush through either your facial hair or the mane on your head. 
Body Care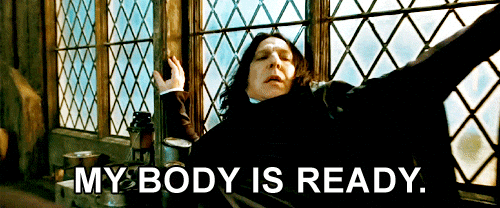 Jojoba oil is wonderful as an after bath treat. Smooth it over damp skin to seal in the moisture.
I'm not going to claim to treat medical conditions. However, Jojoba oil can soothe the dry, flaky appearance caused by eczema. 
From working at the salon, excessive hand washing and sanitizer use are drying up my cuticles like hay in an autumn field. Use Jojoba to soak fingertips, hydrate your nail beds, cuticles, and surrounding skin.
Cuticles can be tricky, but keep them healthy, and your nails will likely be stronger and less brittle.  
Facial Care
Before we get to the care part, Jojoba oil is excellent for removing makeup. It's safe to use near eyes, making it the ideal tool for the job. 
Jojoba won't clog my pores, and its antibacterial properties can even help prevent acne.
After I have cleaned my face, all of the natural goodness this little wonder nut produces kicks in. It helps balance oil production, moisturizes, and protects my skin.
You can also use Jojoba Oil as a way to oil cleanse

. 
Oil cleansing is a way to use natural oils to cleanse your skin. Oil dissolves oil. When you have oily skin, oil cleansing will gently remove congestion in your skin. If you have dry skin, this cleansing method will help replenish moisture in your skin.
If you oil cleanse with natural oil, make sure you remove it gently with a damp cloth.
It doesn't matter what type of skin you have. Jojoba oil will fit into and enhance your skincare routine.
Carrier Oil
A carrier oil is like a carrier pigeon. It takes something and drops it somewhere else. 
For our purposes, let's talk about massage and eucalyptus essential oil. It is wonderful for a relaxing massage, but you can't slather essentials on all by their lonesome. 
Essential oils must be diluted before use. Jojoba oil is non-allergenic, mimics our natural oil, is great for dry skin, and doesn't clog pores. 
These attributes make it perfect for diluting essential oils and making them safe and beneficial for the skin.
Why Cliganic?
I'd be remiss not to mention all the benefits of the Cliganic USDA Organic Jojoba Oil

in my review. It is natural and cold-pressed. Cold-pressed means that it is made without heat or added chemicals.
Cliganic is Certified Organic by the USDA, and it's not tested on animals and cruelty-free!
Not that I'd eat it (or recommend that you eat it), but it's also vegan. I know that matters to scores of you.
I have tried my bottle of Jojoba oil on my cuticles, hair, after showering, and on my face. And now, I need someone to try it out as a massage oil on me.
Cliganic is sure to include a glass dropper with your cold-pressed jojoba oil so you can easily get the right amount out of the bottle. 
It's also fragrance-free, so it's ideal for use on sensitive skin.
Wrap It Up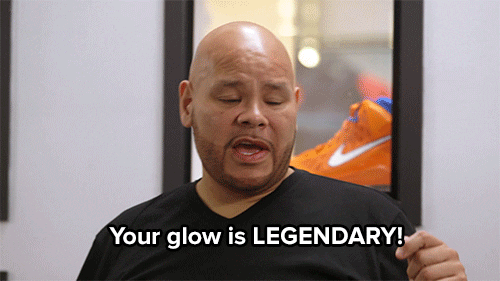 Not all oils are equal, and I have tried quite a few.
Jojoba oil is the first product I have tried that has multiple use claims that it fulfills. That golden halo I mentioned? I am crafting said halo as I type this jojoba oil review!
I think my favorite use is hair and face. I guess that is technically two uses. 
My hair feels softer but not sticky. My face feels smoother but not greasy.
Thanks so much for reading my Cliganic USDA Organic Jojoba Oil

review, I give it two thumbs up!