Recently my eyelashes have been sticking out straight something fierce. I'm not sure if it's my body, my mascara, or what. But I was over it, so I decided to order a heated eyelash curler

to see if that would help solve my problems.
Using a heated eyelash curler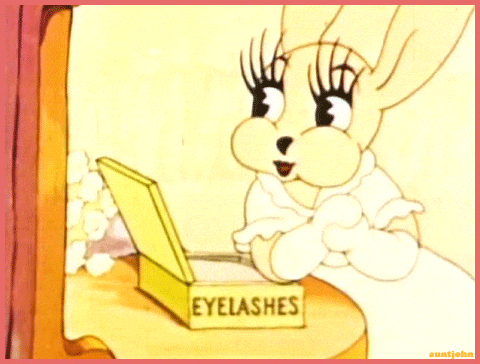 When I received my Caika Heated Eyelash Curler, I was so excited to use it.
It came charged and ready to go.
I turned it on, let it heat up, and I was ready. Much to my dismay, after running it slowly through my lashes, I noticed it didn't do much for curl or lift.
What?
Upon further inspection of the packaging and instruction booklet, I realized that this heated eyelash curler is meant for use after you've applied mascara. D'oh! 
*Insert laughing crying emoji here.*
So now that I've read all the tips and instructions, I think I'm ready to tell you all about this nifty beauty gadget.
The Caika heated eyelash curler
This lash curler is pretty cool, and a must-have for anyone with straight or hard-to-curl lashes.
Using heat on your lashes works just like when you heat-style your hair. As long as you let the lashes cool completely before fiddling with them, they should stay lifted, curled, and separated all day long. 
Like I already mentioned, this heated eyelash curler works best on lashes with mascara already on them–not on lashes without product.
Using mascara while curling is the exact opposite of what you should be doing with a traditional clamp lash curler. Using a non-heated device with mascara can rip out or even break your lashes. 
So use mascara with a traditional curler at your own risk, but it's a definite must for the Caika heated eyelash curler.
How to use it
In addition to using this heated eyelash curler with mascara, there are a few little tweaks that take some getting used to.
Let the lash curler heat up to optimal temperature
Make sure you turn on the lash curler before you plan on using it. It says it heats up in ten seconds, which is totally amazing! It's just important to make sure it's warm enough before you use it, or it won't be very effective.
Make sure you start at the base of your lashes, working upwards. Curve your lashes towards your brow bone to get the best effect.
Don't move too fast! You'll see a better shape and curl if you go slowly. But, be sure not to leave the heated eyelash curler on any section of your lashes for too long.
Leaving the heated curler in one area for too long could cause some unwanted damage or breakage.
Use the brush tool that comes with the curler
I've found that the best result for eyelashes that are on the fluffier side is after curling them, let them cool completely. Then, take the brush Caika included and use the stiff, plastic bristles to break up some of the clumping that may occur.
Finish up with a second coat of mascara and voila! 
I usually never use this type of brush, but I'm pleased Caika included it in the package because it is handy while using this lash curler.
Of course, if you love the look of longer, more spidery lashes (a la Madison Prewitt on The Bachelor), you can totally forgo this step. I simply prefer a thicker, more voluminous lash over straight-up length personally. 
Wait to apply your falsies
Please don't use this heated eyelash curler on false lashes. 100% human hair lashes might be safe, but I wouldn't risk it.
All of the features
So the Caika heated eyelash curler is pretty high-tech.
It comes fully-charged. And, a single charge lasts for up to 120 minutes of use.
When you do run out of power, plug in the simple USB charging mechanism. The cable for charging is also included!
This heated eyelash curler also has multiple heat settings.
The first setting is indicated by a red light. It is the hottest of the settings, and best for very hard to curl lashes.
A blue light represents the following heating setting. It is the next hottest setting.
Then, the coolest setting is indicated by a red and blue light together. I'd start here and see what your lashes like and what they can handle.
If the lesser setting is not as dramatic as you'd like, go for more warmth.
I love the sleek design of this heated eyelash curler too. It's compact and lightweight.
This product also comes with a lid. Please use it, especially when traveling. 
When the lid is on, it stops the "on" button from activating.
Keeping the lid on prevents any mishaps in your purse or luggage. Nobody wants a burnt purse interior or melted lipstick, that's for sure.
This lid also protects the nickel-chromium alloy heating wire from any damage, making sure that your heated eyelash curler lasts its full life-span.
Get your own
I'm loving my Caika heated eyelash curler, and it's one of my favorite purchases of 2020 so far!
If your lashes are hard to curl, or you love a dramatic look for your eyelashes, order your own today

!