I can't think of anything worse than dry, cracked feet–not one single thing. Cue COVID-19 I haven't been able to go out and get a pedicure in a while.
I had to fix my cracked heels. I just couldn't stand to look at them any longer so, I hopped on Amazon and found Baby Foot

. Have you guys heard of these foot masks? 
I know these foot peels have been growing in popularity. I had to try one for myself. An at-home spa treatment? Sign me up! 
Of course, I immediately threw it in my virtual cart and hit that "buy now" button. Afterward, I stalked my postman from my window the next few days, eagerly waiting for my package to arrive.
Let's be real, with quarantine going on getting beauty products in the mail has been the highlight of my day. 
Let me tell you, Baby Foot peel worked wonders for my feet! They are now so soft! I will be ordering another one. 
I'll give you guys the low down on how to use the product and the process that I personally used to get astonishing results. It's time to get those baby's sandal ready for the summer! 
First, what causes dry skin?
Lack of moisture: Our feet are most often in contact with the ground and experience a lot of friction. Too much resistance combined with the fact that our feet have very few sweat glands cracked heels will appear. Dry feet can also be exacerbated by the problems listed below. 

Vitamin deficiencies: If you lack any vitamins, minerals, or zinc, this can negatively affect your skin health. 

Prolonged pressure: When you spend extended amounts of time on your feet at work or home, it can cause a lot of stress on your heels' skin.

Age: As we age, so does our skin. We lose elasticity in our skin, causing a higher incidence of rough, dry, cracking skin.  

Disorders: Some medical conditions such as athlete's foot, thyroid disease, diabetes, psoriasis, and eczema can cause cracked heels.

Obesity: When you are overweight, the increase of pressure on your feet can cause loss of elastic in the skin leading to cracks. 

Exposed footwear: Sandals with open backs allow your heel to shift sideways, causing friction leading to cracking. It is important to regularly take care of your feet while wearing flip-flops and sandals. 

Poor hygiene: Cracks can enlarge when your cleanliness is inadequate.

Exposure to water: Water will leach the natural oils from your skin, which will leave the feet rough and dry. Try to avoid spending extended amounts of time in the bath or shower. 

Ill-fitting shoes: Wearing shoes that are too large leaves your feet with room to slide around, causing dry skin. 

Genetics: Sometimes, cracked heels are unpreventable. Callused feet could just run in your family. 
What is Baby Foot?
Baby Foot

is an exfoliating peel that contains 16 natural extracts that are astringent and moisturizing. The solution comes in a pair of plastic booties that you fasten to your feet. 
After the mask, your dead skin will start to peel off within a couple of days. The removal of this dead skin leaving your feet with visibly softer skin. 
The application
Remove any and all nail polish to prevent any ingredients from reacting negatively. 

Make sure your feet are clean! (I used mine after a shower) 

Soak your feet for 20 to 30 minutes before you apply the bootie. 

Open the mask by cutting along the dotted lines at the top. 

Apply the plastic bootie and use the tape provided to secure the bootie.

Leave the booties on for one hour. I recommend putting socks on over the top, so you don't have to worry about the bootie falling off. (now watch some Netflix while Baby Foot works it's magic!)

Remove the peel after the hour is up (lessen the time if you have sensitive skin). 

Wash your feet thoroughly. I applied a small amount of lotion as I normally do after I shower.
The application is so simple. It is basically a three-step process: open, apply, and then wash off! 
The peeling process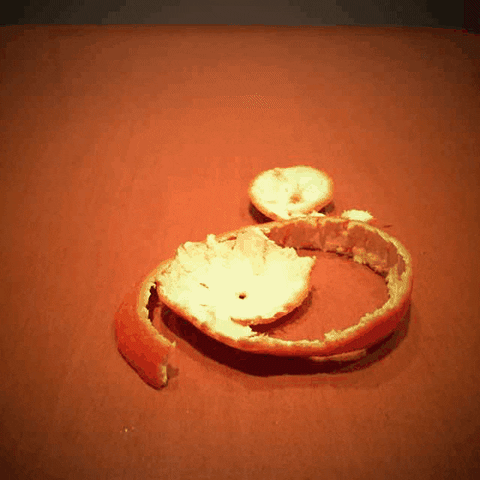 On the package, it tells you that your feet will start peeling in about 4 to 7 days. The peeling process should be complete within 2 weeks. 
I was so impatient waiting for the peeling to happen. I thought, is this really going to work? Bam, the magic happened, my feet started to peel.
My feet peeled so much! There were tiny foot flakes everywhere, which was a good thing because I couldn't wait to see my results. 
I continued to soak my feet daily as the directions recommended. I also gently scrubbed them to remove any loose particles.
This gentle scrubbing seemed to help speed up the peeling process. My feet peeled in about five days. 
My heels looked awful while they were peeling. Seeing all the dead skin was gross but somehow satisfying at the same time.
Do not pick at your skin; let your feet naturally peel. 
My tootsies are as soft as a baby's bottom now! I don't think I have ever left a pedicure with feet that feel this unbelievable! 
Final thoughts?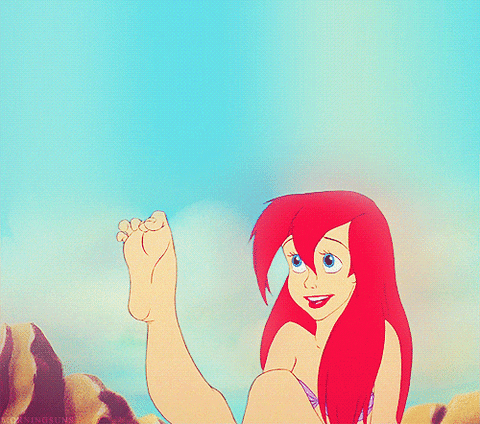 I loved using Baby Foot

. I took the time to pamper myself and do some self-care. It is important to make time to pamper ourselves.
I also won't need a pedicure for a while, which is just a bonus! 
Baby Foot was such a user-friendly product with clear instructions and extremely effective. There is no need for an emery board or repeated soaking and scrubbing.
You guys know I love a no-fuss product. 
An A+ from me! I already ordered another for the next time my tootsies need a little pick me up.